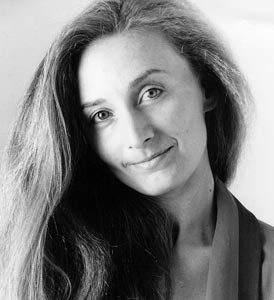 Originally trained as a painter, Veruska Vagen spent years living in the Southwest where she maintained a studio and became accomplished in oil, watercolor and mixed media. Her work with glass enameling brought Vagen to the renowned Pilchuck School in Stanwood, Washington, which changed the course of her life. Vagen moved to Stanwood in 1993 and served 12 years with the William Morris Studio, during which time she developed a unique mosaic technique called dot de verre.
In the rich tradition of ancient mosaics, Vagen's current work focuses on the portrait in a contemporary fused glass format. Inspired by art history, an intriguing visage or compelling character, she sees the human countenance as offering a timeless form of communication and relationship.
Honoring the history and tradition of mosaic, the dot de verre technique offers a contemporary interpretation in a kiln-fired glass format. Thousands of tiny (3 millimeter) glass dots are placed on a foundation glass tile. Using a water based repositionable adhesive, the glass dots are affixed row by row. Once assembled, the composition is placed in a kiln. During the course of two slow firing schedules, the adhesive burns off allowing the dots to fuse to the backing tile. Because the glass is held at length at a relatively low temperature, the dots do not melt but soften, fuse and fire polish without losing their inherent shape.
Head of an Arabian (after J. Ward) 1825
Dot De Verre Kiln Fired Glass Mosaic on a Black Glass Backing
Blush (after Lawrence) 1794
Dot De Verre Kiln Fired Glass Mosaic on a Black Glass Backing
Listening to Mozart
Dot De Verre Kiln Fired Glass Mosaic on a Black Glass Backing
Madame Barbeafter Winterhalter 1864
Dot De Verre Kiln Fired Glass Mosaic on a Black Glass Backing